Android Turns 10: 5 Features We Still Use from Android 1.0
The very first commercial release of Android happened on September 23, 2008, exactly ten years ago today. The debut of the Android operating system came bundled with the HTC Dream, a.k.a. the T-Mobile G1, a now-legendary device with a touchscreen interface combined with a slide-out physical keyboard.
read more>>
Cell Phone Radiation: 10 Ways to Reduce Your Exposure
Well, the World Health Organization came out and said cell phones may cause cancer, listing them in the same category as lead, engine exhaust, and chloroform.
read more>>
MIUI Launcher vs POCO Launcher: In-Depth Comparison
Android is very flexible when it comes to app launchers. There are quite a few to choose from, depending on your tastes and requirements. In such a scenario, choosing the right launcher can be confusing and stressful.Today I will focus on MIUI Launcher and the newly launched POCO Launcher.
read more>>
Security & Privacy: The Hidden Risks of WiFi
Security & Privacy are two vitally important components of any successful society. Today's connected world, where we carry computers in our pockets and share all our details on social networks, makes them even more so. So far in this series, we've talked about encrypting your Internet traffic using a VPN, how to avoid getting infected by malware, how to physically secure your phone, how to encrypt your communications, and more.
read more>>
Waterdrop Notch VS Normal Notch: Which One Do You Prefer?
Very few phone makers have stayed away from this trend. Some have no issue with leaving some ''chin'' and ''forehead'' on their phones, other more obscure brands came up with some pretty amazing mechanical pop-up contraptions that hide the camera within the phone's body.
read more>>
What Attracts You The Most in Xiaomi Smartphones?
I have really come to appreciate the quality of their phones for the price. I came from BlackBerry and have found the REDMI NOTE 4 an amazing device. Call quality is excellent. Bluetooth connectivity and quality is outstanding. The speed of the device just blows me away.
read more>>
With 5G just around the corner, is cable Television a dying industry?
Digital streaming users accessing content on televisions that are internet-ready, and television users growing more comfortable with streaming to mobile and other connected devices.
read more>>
Is a Smartphone a Need or Want?
For many people these days it's become their main way of gathering news, contacting others and accessing vital information. Anyone who is in a situation that requires a high degree of mobility essentially needs a smartphone. Salesmen, couriers and people who have to travel for work are obvious examples, but backpackers, pilgrims, migrants and refugees all use smartphones as lifelines too.
read more>>
7 Google Translate Mobile Features You Must Know
It's fine to use websites for language translations, but chances are you mostly need to translate while on the go. The best way to do that is with Google Translate, so we're going to show you everything the mobile app can do. We'll focus on Android, but all of these features (aside from Tap to Translate) work on iOS too.
read more>>
Xiaomi's Anti-Rollback Protection Explained: How to Avoid Bricking Your Phone
Back in July, Xiaomi rolled out MIUI 10 Global Beta 8.7.5 for eight Xiaomi devices. When users installed the update on their Xiaomi Redmi Note 5 Pro, they unknowingly flashed a build with anti-rollback protection enabled. Users who didn't like MIUI 10 Global Beta found a nasty surprise when they tried to re-install the latest MIUI 9 Global Stable ROM: their phones were bricked!
read more>>
How to connect an external drive to your phone via USB
Whether you are using your device as a game console, as a multimedia database or simply to take a lot of pictures, most of us will at some point want to connect our device to something else via USB. Here's how to connect a hard drive, USB stick or accessory to an Android tablet and smartphone.
read more>>
How to Stop Chat App Notifications Annoying You
Most of us receive too many mobile notifications. These pull us out of focus and make us check out our phones constantly. It's annoying for us, and doubly so for the people we're with. Chat apps are one of the worst offenders, but notifications don't have to be a problem.
read more>>
If You Could Possess One of The Six infinity Stones; Which One Would You Pick?
The six Infinity Stones grant control over the domains of Mind, Time, Space, Power, and Reality. When assembled as one awesome force, their possessor holds the key to unlock the universe itself! They are the most sought after cosmic power – learn about each stone here!
read more>>
Top 10 Trends in Mobile Design in 2018
Mobile is quickly taking over the world. According to comScore, nearly 70 percent of digital media time is spent on mobile devices. This means that trends happening on mobile are especially important to pay attention to, since what starts on mobile can influence other areas of digital design, or even transform the environment around us.
read more>>
Science Fiction vs. Fantasy: Which Genre of Movies Do You Like The Most?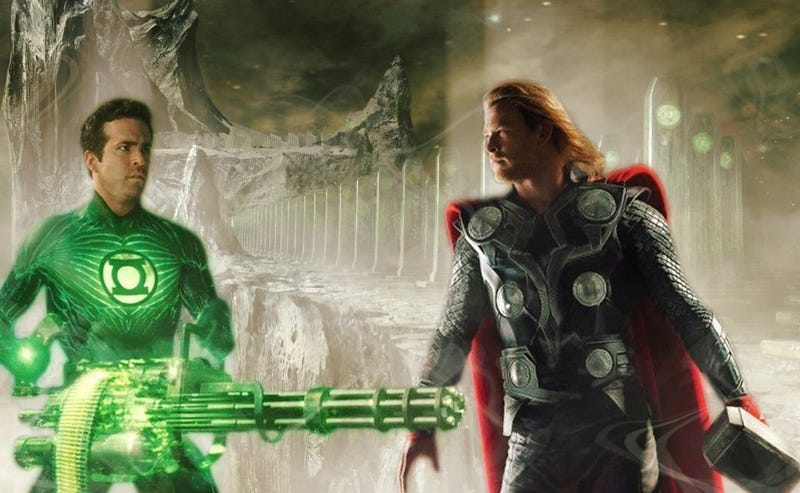 From a young age I've been enamored with fantasy, partly because the genre by definition has no limits. You can create a world where everyone is purple, owns a pet gargoyle, and walks upside down on the ceiling, and you're well within your rights as a fantasy author. Fantasy has also given rise to some absolutely beautiful art and aesthetics.
read more>>
War of the Sodas: Coke vs. Pepsi; which do you prefer?
Pepsi vs Coke is a competitive term. They are both brands certainly advertise their main soda lines broadly,each has also pushed younger hipper products. In the both Coke or Pepsi beverage companies are using a tactic that has worked well for fast-casual dining establishments--create the impression of offering a healthier product.
read more>>
Instagram and Reality
Perfectly Timed Pictures - Series#7
I Bet Your Lough Is Guaranteed [Vol : 4]
Mom Asked to Keep Eye on Little Brother
---
Thank you guys for your awesome contributions.